Reserve your snowboard online, it's easy and will guarantee you have equipment. Our rentals are tuned and tested regularly. We offer many different styles of boards to choose from and the best thing about how we operate is we allow you to try many different types of boards while you're on your trip. We want you to have the most hassle free experience renting your equipment. So we only allow you to reserve your first day rental, keep the gear as long as you want then settle up when you return. Mountain weather can change your plans, we don't want you to worry about overpaying for your gear.
Open 8 to 8 (on some stormy days please call because we may end up closing 

Pick equipment anytime after 3pm with no extra charge.

Located conveniently next to the Heavenly's Gondola.

Add helmets, Bibs and Jackets to your package when you pick up your equipment.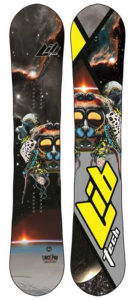 Demo Rental Snowboards


Package: $60   Snowboard Only $55
Snowboarder Type: Intermediate to Advanced
The Demo Package offers the best of the best in boards. Reverse Camber, Dual Camber, C2, and Magnetraction just to name a few. Boards to win gold in park or pipe. Freeride designs to descend the steepest of terrains. Backcountry powder boards that will float you high and dry. Come sample the best freeride, freestyle and women specific boards on the market or request your favorite.
Board: Burton, K2 , Ride, Never Summer, Lib Tech, Gnu, Jones, Arbor, Rome, or comparable.
Reserve Now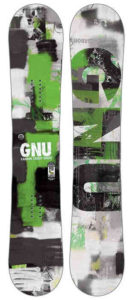 Recreational Rental Snowboard

 
Package: $45   
Snowboard Only $40
Snowboarder Type: Beginner to Intermediate
The Recreational Snowboard Package is ideal for the beginner snowboarder who may require a softer deck to learn. The boards provided in this package can take you anywhere on the mountain, including the park. The Learn-to-Ride boards are most stable at cautious to moderate speeds, enabling new riders to become acquainted with the sport.
Boots: Burton, Salomon, or comparable.
Board: Burton, K2, Salomon, Ride, Gnu, Burton Cruzer LTR, or comparable.
Reserve Now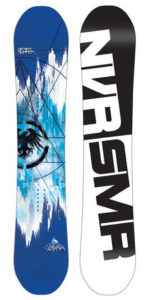 Performance Rental Snowboard 


Package: $52   
Snowboard Only $47
Snowboarder Type: Intermediate to Advanced
The Performance Snowboard Package offers a great selection of all mountain, freeride, and park snowboards. If you are here when we are blessed with bottomless powder, you will be able to choose or exchange for a longer board that will float you better. We have a specially designed board for whatever style riding you are in to. Both men's and women's specific models are available.
Boots: Burton Progression, Ride Anthem, Ride Sage, Salomon Faction, Salomon Savage, Salomon Ivy, or comparable.
Board: Burton, K2 , Ride, Never Summer, Lib Tech, Gnu, or comparable.
Reserve Now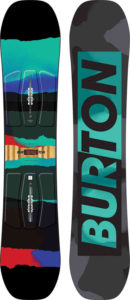 Children's Snowboard Rentals


Package: $33 
 Snowboard Only $28
The Junior Snowboard Package is proportionately designed for kids 12 and under. Kids need not struggle to learn on equipment that is too big for them. During your trip our staff will size your child in a size snowboard that will best fit his riding. Since kids learn so fast, if you want to try a bigger board, just return the board and we'll set up a longer pair for you at no extra charge. The snowboards are quite soft to allow for easy turning.
Reserve Now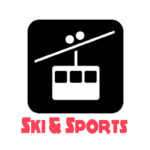 The Gondola Ski Tahoe store is located in the Heavenly Village near the Heavenly Gondola. It is also a great location to rent a snowboard if you are going to another ski and snowboard resort in the Tahoe area.
Jacket, Pants and Helmet Rentals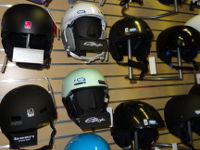 Add Helmets, Jackets or Bibs for
$18 a Day